5 Most Important Games on Arizona Wildcats Football Schedule
Figuring out the five most important games from the Arizona Wildcats football schedule in 2018.
There are many reasons to be excited about college football in the state of Arizona this year. The most important reason being that both of the state's Power-5 programs, Arizona State and Arizona, have new, big-name coaches leading their programs. In Tempe, Herm Edwards is leading the charge, while Kevin Sumlin is the head coach for the Arizona Wildcats football team this year.
Unlike Arizona State, the Arizona Wildcats are predicted to have a solid season under Sumlin. Athlon Sports, a company that specializes in preseason previews, has the Wildcats ranked No. 32 out of all 130 Division-1 programs, while ESPN has the program at No. 5 in their current Pac-12 power rankings.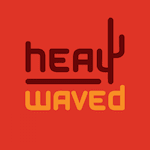 The Wildcats will open their season on September 1st against BYU, followed by two more non-conference games and their nine-game conference schedule.
Here, we'll look at the five most important games on the Arizona Wildcats football schedule.
No. 5
(#5) October 27th vs. Oregon Ducks
While the entire national television schedule hasn't been released yet, this game will most definitely be on for everyone to watch.
Coming into the year, the Ducks are ranked No. 24 and Arizona has a preseason All-American at quarterback in Khalil Tate. On offense, both can light up the scoreboard at will. Coupling that with the fact that both defenses were outside the Top 40 in yards allowed per game and it should be an exciting shootout.
Last year, the Ducks beat Arizona at home by 20 points (48-28). The 'Cats, with Sumlin and Tate at the helm, should get their revenge at home.