Phoenix Suns: Sorting Out the Post-Trade Starting Lineup
Looking into the current Phoenix Suns' roster and what their starting lineup could look like after acquiring Ryan Anderson and De'Anthony Melton.
There have been rumors about what could or would happen to Marquese Chriss. Though there is a lot of untapped talent there, he hasn't lived up to the hype of being an 8th overall pick. As the Phoenix Suns weighed options, they felt that trading Chriss and Brandon Knight to the Houston Rockets for De'Anthony Melton and Ryan Anderson was worth the risk.
It seems like the Rockets have tried to shed Anderson's contract but couldn't find a suitor until now. Anderson was owed over $41 million over the next two years, but he restructured his deal and agreed to reduce his salary from $21.6 million to $15.6 million in the 2019-20 season – Knight is set to make $15.6 million that season as well.
Knight was almost inarguably the starter going into this season, so McDonough decided it was time to start trading assets they've acquired over the last few years. Bringing on Anderson in place of Chriss is intriguing. Even though Anderson is a defensive liability, he's a big who can put the ball on the floor and is better offensively than what the Suns have had at power forward for the last few years.
In Igor Kokoskov's system, Anderson could really be a plug-and-play type of player.
Now, the biggest question in the starting lineup is: Who in the world will play point guard?
There are really only two options here as far as starting point guards go; Phoenix could trade for a starting point guard, or they could start one of the guys currently on their roster.
If they were to trade for a player, who would it be?
The tradable assets the Suns possess probably don't have a huge market that is going draw the caliber of point guard they are seeking. The main name that would likely come up as far as trades go is T.J. Warren. The contract Warren is on is relatively team friendly at four years/$50 million – which kicks in this year.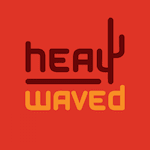 Warren is a good player, but he doesn't really fit in with what the Suns are trying to do offensively. There's almost no market for Dragan Bender, who has been very disappointing in his first two seasons. Going into year three, and Bender isn't really even on track to become a solid rotational player. It's doubtful Phoenix would try to trade any more draft picks.
This is the final year of Tyson Chandler's contract, but shedding that deal at any point would benefit them significantly because he's probably not in the rotation that much this coming season.
With Deandre Ayton, De'Anthony Melton, Elie Okobo, Mikal Bridges and George King, the Suns will have five rookies on the roster.
McDonough could be feeling the heat to win now, or as close to now as possible. His record as a general manager isn't really that bad as far as trades go, but he's been given a relatively long leash and the Suns still haven't seen any tangible results yet.
Starting a rookie at point guard is a gamble but with Okobo and Melton, they have two on board. The Suns were very confident in Okobo's talent, which is why they had him at No. 15 on their big board. They were able to snag him with the 31st overall pick, a move McDonough was thrilled about. Whether or not they trust him to be a day one starter is another story entirely.
Okobo made some pretty impressive passes and looked good in the 2018 NBA Summer League, but whether or not he played well enough to be the Suns' starter on day one remains to be seen. Melton could be considered but Phoenix drafted Okobo for a reason so it's not a stretch to say he will be the team's point guard this season. Additionally, second-year point guard Shaquille Harrison and journeyman Isaiah Canaan are in the mix, although they're probably left fighting for minutes off the bench.
With all that said, the starting lineup may look like this:
So, assuming that Okobo is the guy, Melton will be getting a lot of minutes immediately after. He's lanky and will be very good at disrupting passes. Right now, the Suns need a point guard like that. Offensively, however, Melton is a project.
Anderson is obviously the most important part of this trade by virtue of the fact he can help the franchise the minute he steps on the floor. It always helps to have a big who can put the ball on the floor and shoot well from beyond the arc. Having Josh Jackson behind Ariza will definitely help his development as a two-way player in the league.
Phoenix would be remiss if they didn't try to push hard for a Warren trade. Though serviceable, he just doesn't really fit with this team and they can find a comparable player whose contract is comparable also.
For this season specifically, the Suns' starting five looks strange, but they've upgraded significantly since last season. What is for sure is that the Suns are definitely looking to the 2020 season as being ready to compete for the playoffs.