Josh Rosen to Christian Kirk is the Arizona Cardinals Future
Fans of the Arizona Cardinals are seeing a bright future from rookies Josh Rosen and Christian Kirk.
Although the Arizona Cardinals entered their Week 5 game at San Francisco as underdogs, it was a perfect opportunity for Josh Rosen to pick up his first career win. After all, the 49ers are without their quarterback, Jimmy Garoppolo, and the Cardinals have found new life with Rosen as their prime signal caller. As expected, at least by folks who actually watched Rosen play in Week 4, Arizona took care of business with a convincing 28-18 win on the road.
And while the team's performance was solid all around, it was Arizona's first offensive play that should leave fans feeling very, very excited about their future.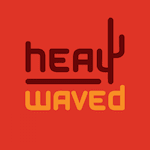 Rosen, a rookie, threw an absolute bomb to his friend (and fellow rookie) Christian Kirk, resulting in a beautiful 75-yard catch and run for a go-ahead touchdown. Rosen's pass traveled 50 yards in the air and thanks to the plus-speed of Kirk, he was able to outrun a San Francisco defensive back.
There are a few reasons why this was such a significant play. First, it's the second time in two games where Kirk has gotten behind the defense with Rosen dropping it right into his arms. Last week, unfortunately, the Texas A&M-product couldn't come down with Rosen's dime but it was a definitely a flukey drop. Next, these guys are longtime friends who have worked on their crafts together for years. Lastly, they're both rookies.
This tells me that we could legitimately be seeing a situation like A.J. Green and Andy Dalton in 2011. You know, a talented quarterback-receiver duo that gets drafted in the same year by the same team that grows together and eventually strings together several playoff appearances. I can see it happening with Rosen and Kirk, and I'm sure I'm not the only one who feels the same way.